Revolution Slider Error: Slider with alias TimeBlockHeader not found.
---
Time Blocking the most essential time management strategy. Time blocking provides the proactive structure to spend you time where it adds most value and help you block out distractions, get clear on priorities, create greater focus and even create greater balance. 
Get the Full course to bring you from goal setting, capacity planning, scheduling to implementation and accountability. 
---
Align Goals and Tasks.  Get Clarity and Focus.  Get Results Faster.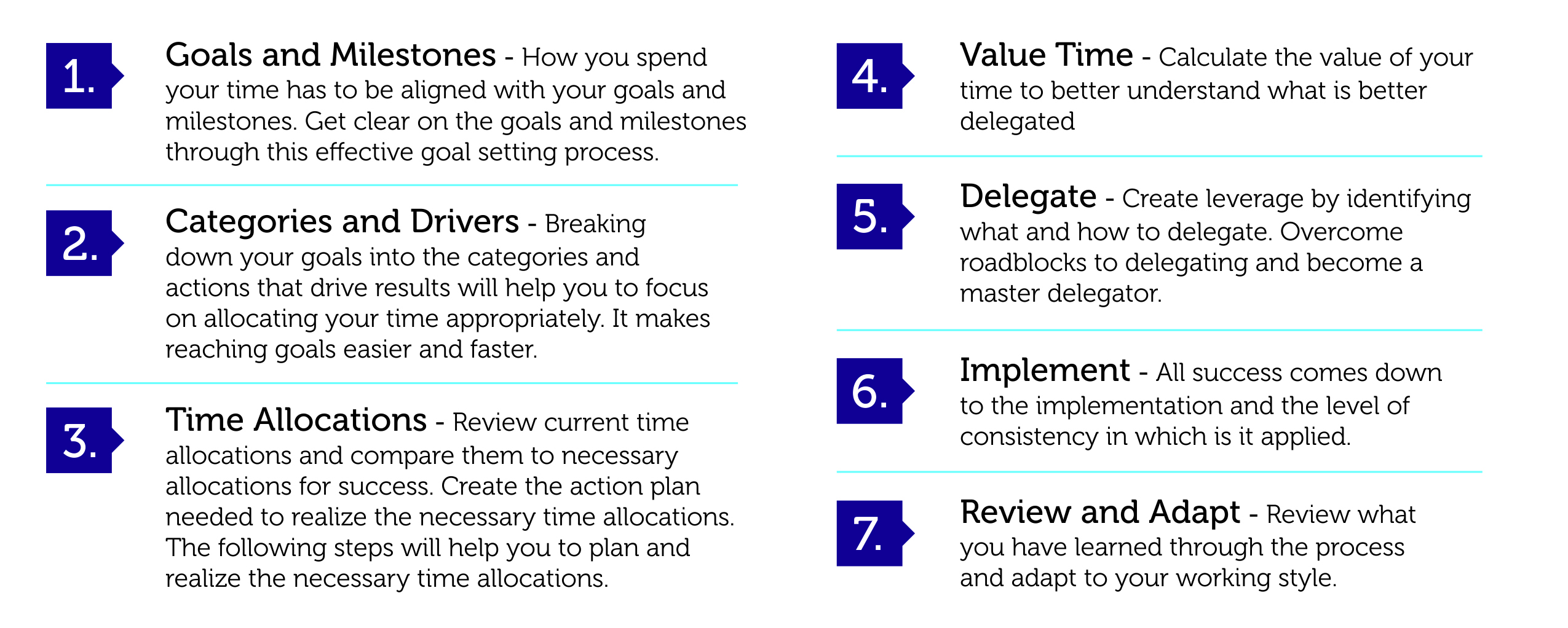 Clients tell me that the process was important to open their eyes to better managing their priorities and blocking out distraction. Most clients tell me, the process gave them direction that immediately improved their time management efforts and increased their productivity.
Clients said the accountability of group coaching was the most effective, some clients doubled their revenue in the first year as a result of focused scheduling. Accountability was an important part of their success. Consider which package will be best for you.
---
Training
$97
One Time
Initial Self Assessment
Gap Analysis
On-line Training
Action Plan
Worksheets and Activities
On-Line On-Going Accountability
Weekly Email Assignments
Advanced Training
Group Coaching
Accountability
Featured
$47
Per Month
Initial Self Assessment
Gap Analysis
On-line Training
Action Plan
Worksheets and Activities
On-Line On-Going Accountability
 Weekly Email Assignments
Advanced Training
Group Coaching
Premium
$197
Per Month
Initial Self Assessment
Gap Analysis
On-line Training
Action Plan
Worksheets and Activities
On-Line On-Going Accountability
 Weekly Email Assignments
Advanced Training
Weekly Group Coaching